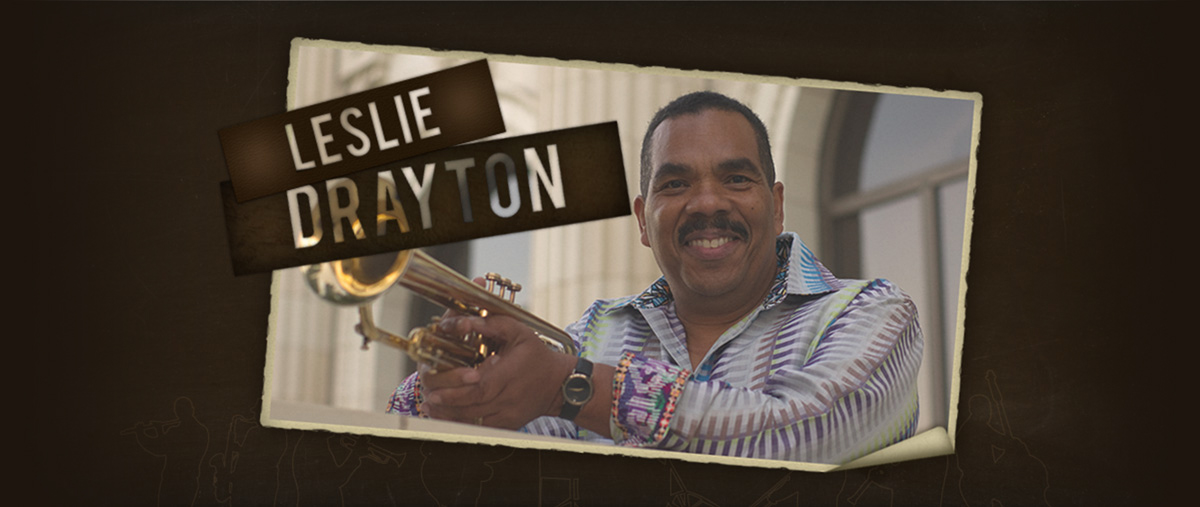 Hello all:
CD Baby informed me that they sold out of 'Free And Easy' in 2 days.  I just sent more copies for re-stock!!!!  of course, you can download it here—we're never out of stock.  

Welcome to the world of Drayton Music, the official website of trumpeter, composer, producer, and educator Leslie Drayton As you peruse the site, you will discover that the things available to you are my biography, compositions for big band, lead sheets, and recordings. There is an added bonus for those who are into collector's items as well. I have made available copies of some of my older recordings that still exist on vinyl—-a collector's dream!!!! I will be posting thoughts about various things on a regular basis and you are invited to share your thoughts with me as well. The interchange will definitely provide a forum for all involved to grow.
The official release date of my latest recording is March 4, 2014—-my birthday. The release is entitled: 'Free And Easy' and is a 12-track collection of mellow, but funky grooves that will appeal to those that love jazz from a soulful perspective. There are guest appearances by Brandon Coleman-keyboards, Del Atkins-bass, Earl Alexander-guitar, Land Richards-drums, and the late Ronald Muldrow-guitar. The music is also available through CD Baby and iTunes.